Instruction Form Download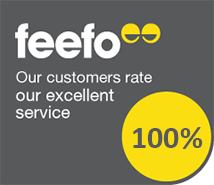 Latest Recoveries
October 20, 2017

7 month old debt of 3.3k collected and paid to an Oxford based Printing Company 6 days after Advocate receive the instruction.

October 19, 2017

£1,940 recovered and paid to a Portsmouth based Electrical Contractor following a successful cost free to the creditor debt collection in 3 days.

October 18, 2017

£15,552 and late payment charges of £713.27 recovered from a Borough of London Council following the late payment of care agency staff fees.

October 16, 2017

Insolvency proceedings result in the successful debt collection of £15,664 for a Wrexham based Engineering Company the day before the Winding up Petition was due to be issued in Court.

October 16, 2017

£21,080 of overdue invoices collected and paid to a Bristol based Plant Hire Company within the last 14 days.
Checking...
Ouch! There was a server error.
Retry »
Sending message...
Quick Contact
Send us a message and we will get back to you within an hour.
Latest News