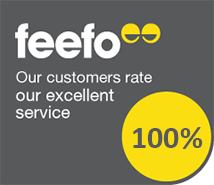 Checking...
Ouch! There was a server error.
Retry »
Sending message...
Quick Contact
Send us a message and we will get back to you within an hour.
Latest Recoveries
July 17, 2019

Our client a Birminham based Firm of Accountants received a free debt collection service following the recovery of £11,226.04 in 7 days from a Birmingham Pub Chain.

July 16, 2019

Advocate's business debt recovery service results in £3,722.92 being recovered from a Bristol based Plumbing Contractor and paid to a Bristol based Plumbing Supplies Company 6 days followining our instruction.

July 15, 2019

Our no win no fee debt collection service results in a Telford based Packaging Manufacturer receiving payment of £24,062.48 from a Wolverhampton based Drinks Distributor just 5 days after we received the instruction.

July 11, 2019

Advocate's free debt collection agency secures payment of £3,660.26 in 8 days from a Borough of London Local Authority on behalf of a Ilford based Care Staffing Agency.

July 10, 2019

£10,800.00 recovered from a Luton based Engineering Company and paid to a Milton Keynes based Road haulage Company just 3 days after we commenced action.
Latest News