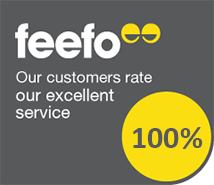 Checking...
Ouch! There was a server error.
Retry »
Sending message...
Quick Contact
Send us a message and we will get back to you within an hour.
Latest Recoveries
December 9, 2019

£5,920.80 recovered from a Bedford based Window Installation Company and paid to a Luton based UPVC Window Manufacturer just 3 days after we commenced action.

December 6, 2019

Our client a Liverpool based Packaging Manufacturer received a free debt collection service following the recovery of £19,880.52 in 5 days from a Blackpool based Drinks Manufacturer.

December 5, 2019

Advocate's business debt collection service results in £3,240.00 being recovered from a Bristol based Electrical Contractor and paid to a Bristol based Electrical Supplies Company 6 days followining our instruction.

December 4, 2019

Our no win no fee debt collection service results in a Swindon based Steel Stock Holder receiving payment of £16,880.12 from a Coventry based Engineering Company just 4 days after we received the instruction.

December 3, 2019

Advocate's free debt collection agency secures payment of £9,040.42 in 7 days from a North West Local Authority on behalf of an Manchester based Care Staffing Agency.
Latest News