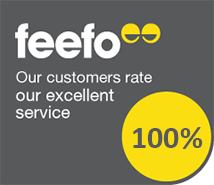 Checking...
Ouch! There was a server error.
Retry »
Sending message...
Quick Contact
Send us a message and we will get back to you within an hour.
Latest Recoveries
June 18, 2019

Advocate's free debt collection agency secures payment of £11,224.58 in 7 days from a West Midlands Local Authority on behalf of a Walsall based Care Staffing Agency.

June 17, 2019

£9,288.34 recovered from a Luton based Road Haulage Company and paid to a Peterborough based Fork Lift Truck Company 6 days after we commence action.

June 13, 2019

Our client a Taunton based Packaging Manufacturer received a free debt collection service following the recovery of £17,882.12 in 8 days from a Bath based Commercial Bakery.

June 12, 2019

Advocate's business debt recovery service results in £5,625.24 being recovered from a Swindon based Dating Website Operator and paid to a Bristol based Digital Marketing Company 6 days followining our instruction.

June 11, 2019

Our no win no fee debt collection service results in a Hull based Catering Supplies Company receiving payment of £12,350.13 from a York based Hotel just 4 days after we received the instruction.
Latest News